MAKE IT CUTE
Recipes
If you like Lucky Charms, you'll *love* these magically delicious recipes
When you think of St. Patrick's Day, you probably think of leprechauns and rainbows. And Lucky Charms, obvs. The sweet cereal was basically *made* for the Irish holiday and if it's an excuse to eat more of it, we'll take it! You don't have to eat just a plain ol' bowl of it, either (although there's definitely nothing wrong with that). We've rounded up the most creative and the most colorful ways to enjoy your Lucky Charms below.
Swap out your go-to chocolate chip with these tasty alternatives.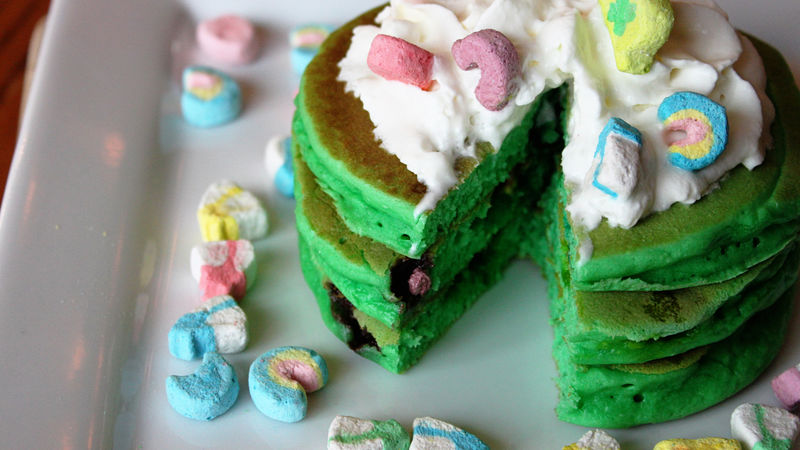 Adding Lucky Charms to our pancakes has *never* crossed our minds. Until now.
It might not be summer yet but we're still drooling over these ice cream sandwiches.
We didn't think Lucky Charms could get any sweeter...and then we added sprinkles. Snag the recipe here.
Add a drop or two of green food coloring to this magically delicious milkshake for the ultimate St. Patty's Day treat.
You really can't go wrong with classic marshmallow treats and these ones made with Lucky Charms instead of Rice Krispies are even sweeter.
Lucky Charms *and* frosted animal cookies? Sign us up. Make this rainbow bark here.
Do you like Lucky Charms? Tell us your fave cereal in the comments!