MAKE IT CUTE
Recipes
Love boba tea? Here's how to make it at home
Boba tea—we all know it, we all *love* it. This tasty drink originating in Taiwan has taken the entire world by storm with its sweet and chewy goodness. However, going out every week for a cup or two can be a bit heavy on the wallet. Read on to learn how to make the cool, trendy drink just in time for summer!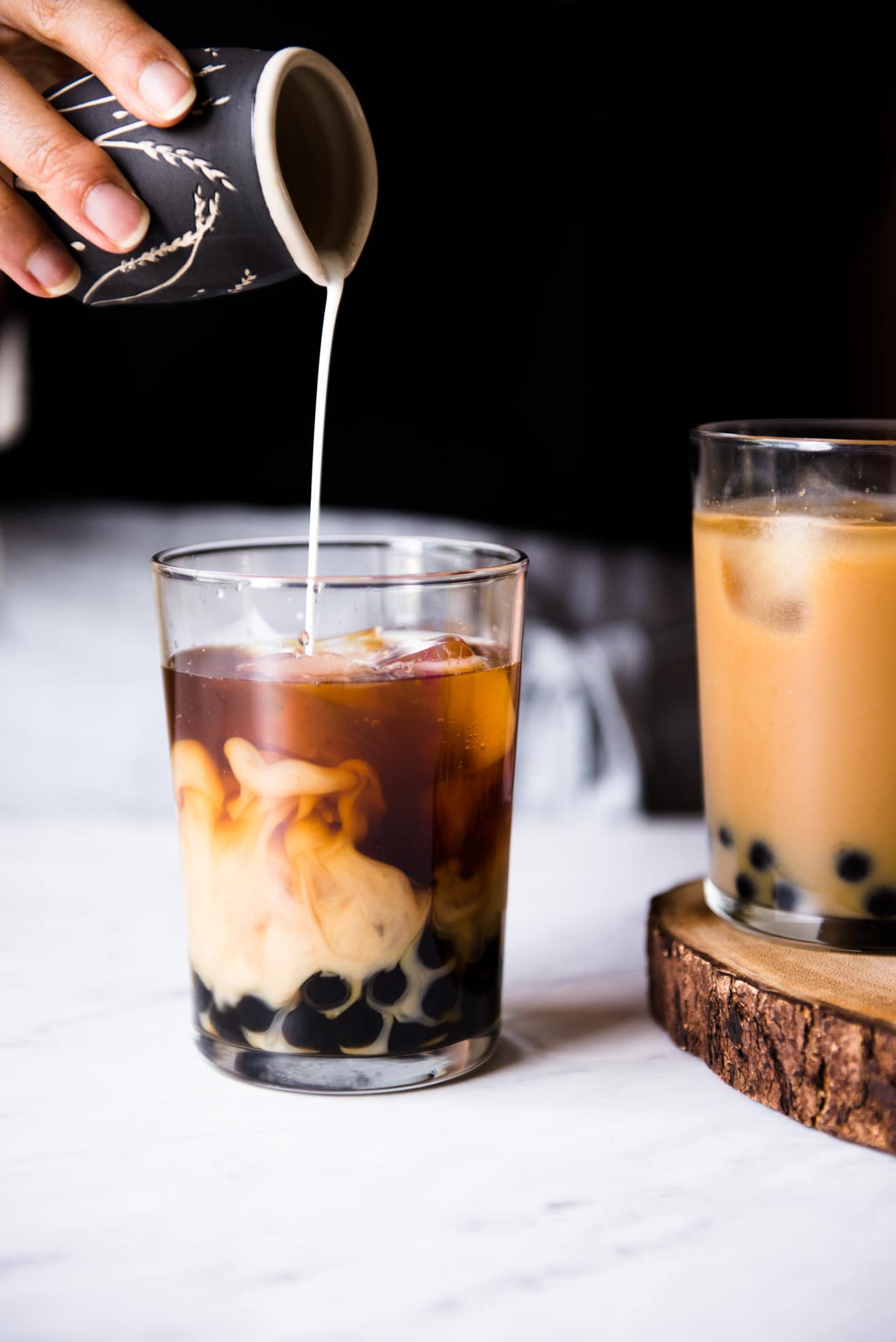 What you'll need
For tapioca pearls:
3/4 cup tapioca flour ( + extra for dusting)
2 tbsp brown sugar
4 tbsp hot water
For the milk tea base:
1/2 cup brown sugar
4 cups hot water
8 bags of black tea or 3 tablespoons loose-leaf black tea
milk of your choosing
How to make
Tapioca pearls
Over medium heat, stir together the sugar and water until fully dissolved, then take it off the stove.
Stir in 1 tbsp tapioca flour (make sure there are no lumps!)
Place the mixture on the heat again until it thickens into a sticky paste, then take it off again and stir in the rest of the tapioca flour.
On a (tapioca) floured surface, knead the dough until it becomes soft and smooth. Careful—it can get sticky, so add flour as necessary.
Roll the dough into very thin rods (think chopsticks). Then, chop into smaller pieces and roll into balls.
To cook, boil enough water to completely cover the boba, and then drop the pearls in when the water boils. Make sure to stir so they don't stick to each other!
Boil for 20 minutes, then drain and let them cool.
Milk tea base
Making the tea: steep the tea bags with the 4 cups of boiling water. Leave it to steep for the whole recipe.
Prepare the simple syrup: add 1/2 cup (cold) water and 1/2 cup brown sugar to a saucepan and cook on medium-high until fully dissolved. Transfer to a jar.
Assembling the drinks: Strain the tea into a pitcher. Fill 4 glasses with ice cubes and 1/4 of the boba pearls. Add 1 1/2 tbsp of 1 cup of tea and 1 1/2 tbsp of the simple syrup. Finally, add as much milk as you want to finish it off.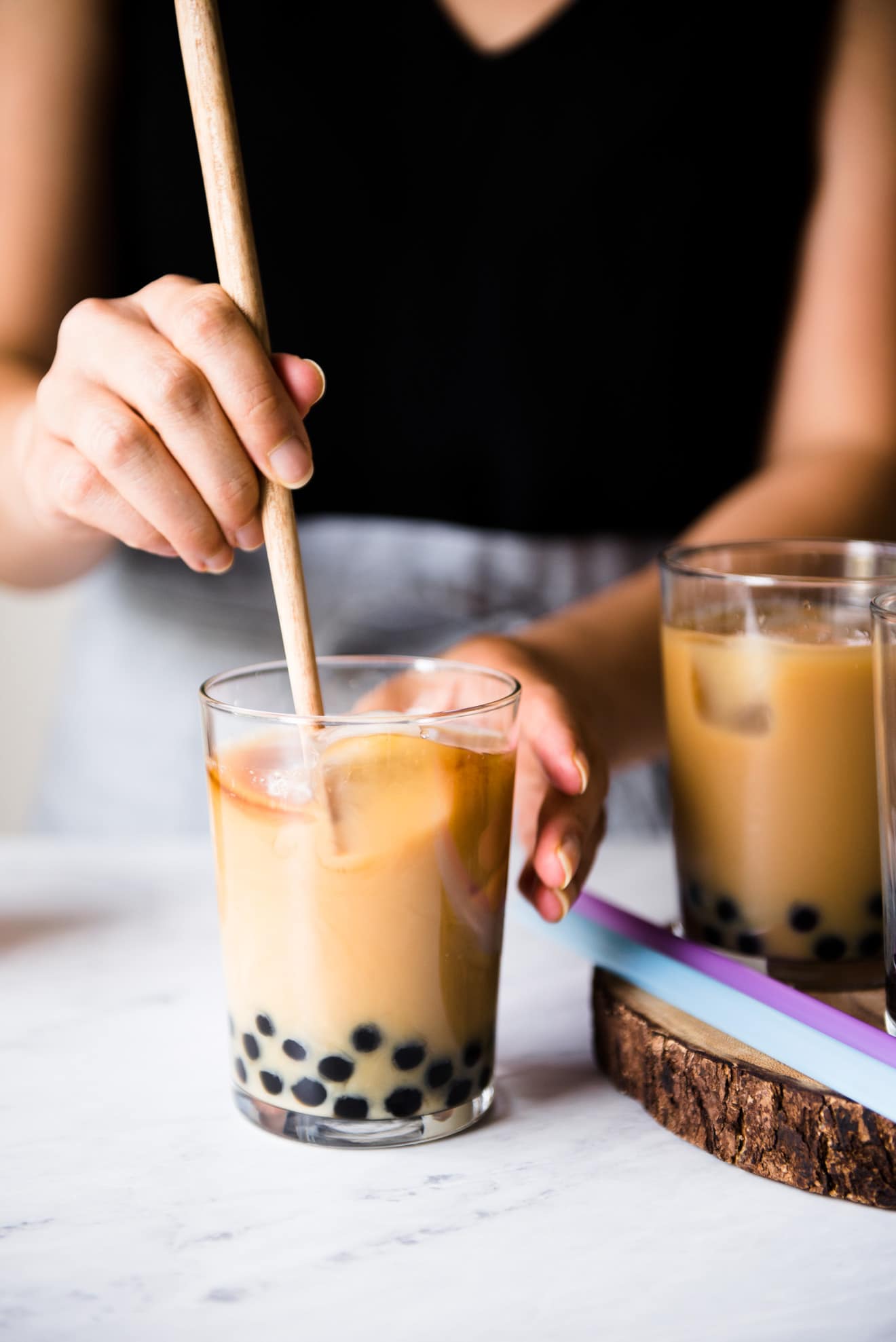 Mix and match
The best thing about boba is that there are *so* many different variations and add-ins to try, and that should be no exception at home either. Here are some fun inspo for your next boba drink.
Taro

Matcha

Strawberry

Happy concocting!
Did you try this recipe? Send us your results on Instagram @girlslifemag!
Original recipes + images from healthy nibbles and Alpha Foodie
POSTED IN MAKE IT CUTE, Recipes, summer recipes