LIFE
Get Inspired
This 12-year-old is smarter than Einstein (yes, really!)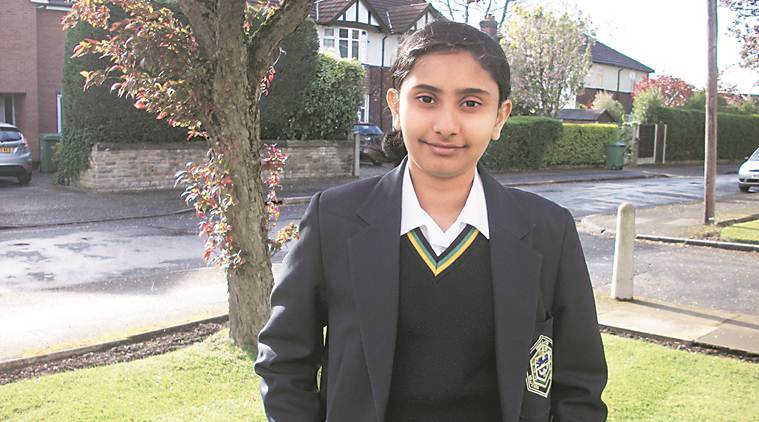 Twelve-year-old Rajgauri Pawar recently became the talk of the scholastic world after outscoring both Albert Einstein and Stephen Hawking in the British Mensa IQ test. Uh, talk about a girl genius!
The Mensa IQ test that Rajgauri took is one of the oldest assessments of intelligence in the world. To be allowed to take the Mensa IQ test, you must score in the 98th percentile or higher in the standard IQ test. After scoring beyond the qualifying limit, Rajgauri decided to participate in the Mensa IQ test that took place in Manchester about a month ago. When the results were returned to her two days ago, she was *ecstatic* at the news of her accomplishment: "I am just feeling on top of the world; I can't explain it in words. It's an honour for me to represent India on foreign soil and achieve such a feat."
Her parents were beyond proud of her, too, obviously. Her father, Dr. Surajkumar Pawar, a research scientist originally from Baramati, was especially excited for his daughter and credited school with her success explaining, "This wouldn't have been possible without the efforts of her teachers and the support that my daughter enjoys every day at school."
Rajgauri described the test as easier than she had expected, but that it became more difficult towards the end. She said, "The key difficulty was completing the test on time. So, you are basically judged based on your ability to manage time and the correctness of your answers."
Despite the tricky finish, she was able to score 162 (that's the top score you can get if you are under eighteen!). When she was informed that she had beaten the scores of both Albert Einstein and Stephen Hawking, she humbly remarked, "I don't think I should be compared to them because they are like really great and I'm not." We say don't downplay your amaze accomplishment, smarty pants.
What's one thing you've done that *you* are proud of? Let us know below!
Like this? You'll love these, too...
+ 8 signs your crush is actually bae
+ 10 things *every* beauty queen needs in her room
+ Have you tried Kendall Jenner's ab workout yet?
Photo credit: Indian Express.
POSTED IN LIFE, Get Inspired