STYLE
Beauty
The best makeup removers for Halloween
Halloween is the one day a year you can be anything you want and you'll proably use some elaborate eyeliner, mascara and glitter galore to help transform you into your favorite character or mystical creature. After all of the fun is over, you'll have to turn back into your awesome self, though...and trying to remove that stubborn makeup from the night before can be such a pain. Luckily, there are several super effective removal methods to help get rid of even the most intense face paint.
Neutrogena Makeup Remover Cleansing Towelettes, $5
The classic makeup wipes are always a great option to use before washing your face. They help take off those top layers of thick makeup or face paint so that your face wash can get deep down into your pores and leave your skin extra clean.
Pond's Cold Cream, $5
Skip the wipes and face wash all together. If you are into more simple cleansing methods, then a cold cream does it all. This one from Ponds not only dissolves makeup and cleanses your skin but it is also moisturizing.
Ben Nye Remove-It-All, $8
This stuff was made specifically for removing costume makeup. It can remove the toughest glitters and paints.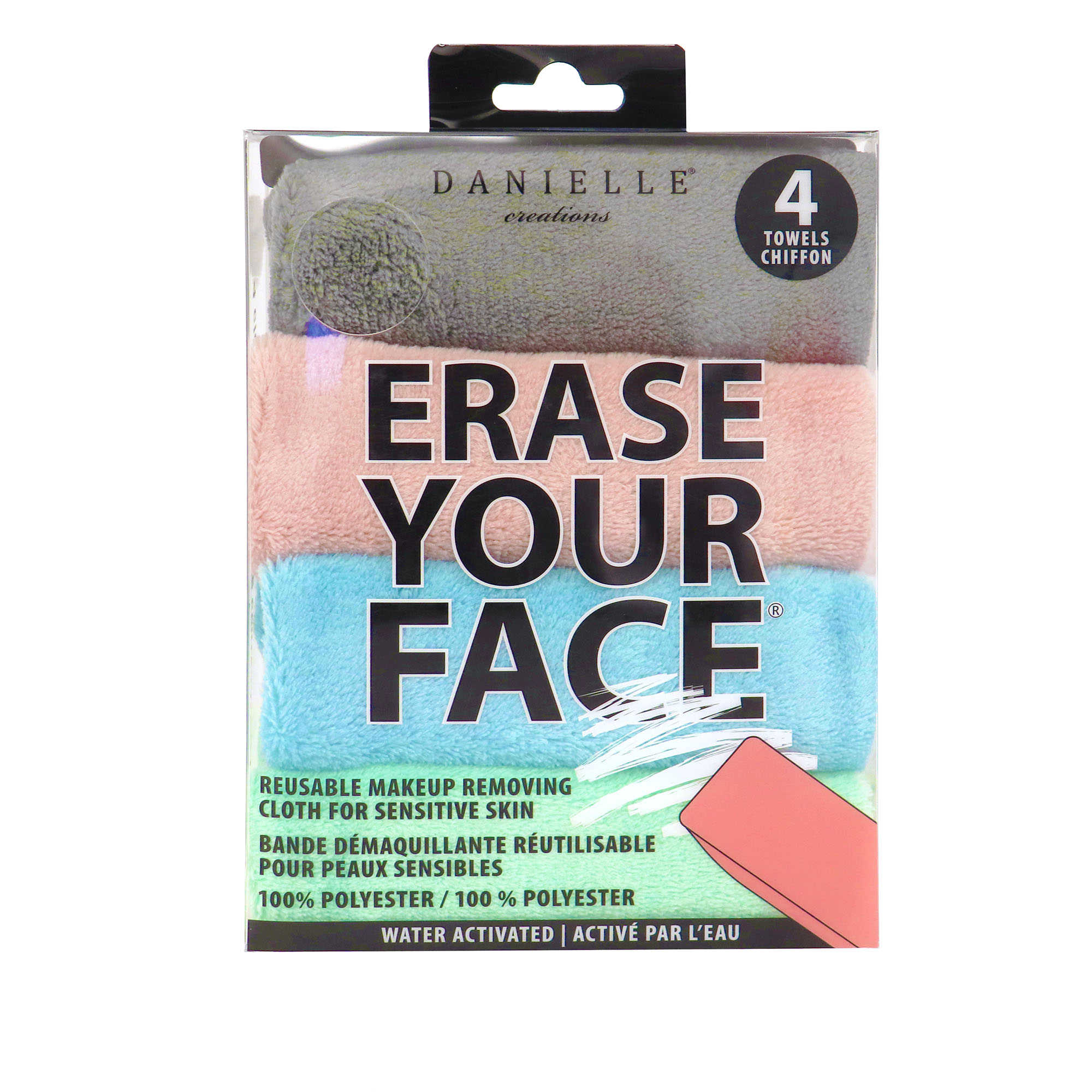 Erase Your Face Reusable Makeup Removing Cloths, $10
Makeup removing cloths are one of the latest trends in makeup. You can use it with your favorite cleanser or simply water. They're great for sensitive skin and you won't have to keep repurchasing them.
Cetaphil Gentle Makeup Remover, $9
If you have sensitive or acne prone skin, you might already use and love this dermatologist-approved brand. Their makeup remover is great for waterproof makeup, aka that mascara you used to make your fairy lashes pop and it's just as gentle on your skin as the rest of the Cetaphil line.
Sephora Micellar Cleanser Water and Milk, $4
You may be loving your regular micellar water but Sephora has a whole line of rose and coconut milk infused micellar water for different skin types and problems. They come in cute little travel sizes so if you eat too much candy on Halloween and have to crash at your besties, this won't take up a lot of space in your overnight bag and you can get that face paint off your skin before you pass out.
Garnier Skinactive Micellar Cleansing Water, $4
If regular cleansing water is more your speed, Garnier has one that removes makeup and cleanses. After you remove that Halloween gunk off your face, you can go straight to bed.
Nyx Stripped Off Cleansing Oil, $14
For the dry skin girls, you may want to go for a cleansing oil to really replenish some of the moisture that the makeup and face paint stripped from your skin. This one from Nyx has vitamin E and will help your makeup glide right off of your face.
What kind of makeup look are you doing for your Halloween costume? Which these removal methods will you use to take off your makeup at the end of the night?
POSTED IN halloween, STYLE, Beauty, halloween makeup