BOOKS
Rad Reads
10 summer love books to read right now!
Miss seeing your crush in school every day? Well, Girls' Life is here for you with awesome romantic reads! These ten books bring the comedy, crush factor, and cliff-hangers to fly through some boring summer days.
1. Say You'll Remember Me
When Elle, the governor's daughter, meets Drix, a participant in her father's Second Chance Program, they click immediately. The only problem is Elle's parents don't want them together, and Drix doesn't want to drag Elle down with his troubled past. This tear-jerker (I admit it, I cried!) throws the characters through a jumble of surprises. Will you stay with them to find out if they make it through the end?
2. Anna and the French Kiss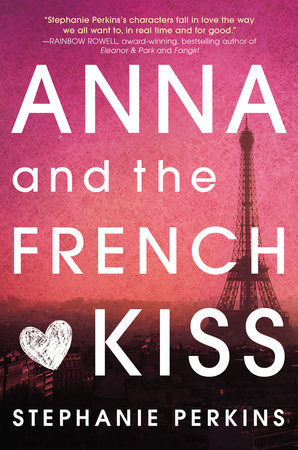 Anna is extremely disappointed when her famous father sends her to boarding school in Paris, the City of Love (I would be excited, but that's just me). She leaves behind her best friend, awesome job at the movie theater, and her crush (who likes her back!), but meets an awesome group of friends, including Étienne St. Clair, a handsome boy whom Anna really likes. The only problem? Étienne has a girlfriend. Will Anna get that French kiss she's been waiting for? You have to read to find out!
3. Breakfast Served Anytime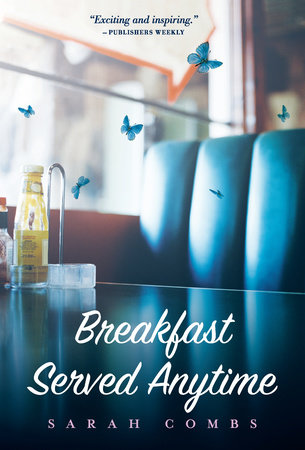 This coming-of-age novel follows Gloria, a rising senior, as she attends a summer camp for the gifted and talented youth in Kentucky. She signs up for a class called Secrets of the Written Word, where she meets Mason, the boy who's always on her nerves and never out of her mind. Together, they'll figure out if their bond is strong enough to last through September.
4. When Dimple Met Rishi
When Dimple goes to the summer program of her dreams, she plans to escape her mother's constant pestering to find the "Ideal Indian Husband." Little to her knowledge, Rishi Patel, whose parents are friends with Dimple's, participates in the same summer camp and is looking to make a move on her. Even though Dimple disgusts the arrangement, they begin to work together on a contest to develop the best app and get close. You'll be turning the pages as their romance heats up and their dreams of winning the contest come down to the wire.
5. The Beauty That Remains
This page-turner follows the story of three teens who lost someone close to them: Autumn lost her best friend, Logan lost his ex-boyfriend, and Shay lost her twin sister. Through meeting new people and getting back to their music roots, they piece themselves together and begin to love again. These parallel stories journey through grief and love to show that even after all the sorrow, beauty still thrives in the people left behind.
6. The Way You Make Me Feel
Jokester Clara Shin sometimes takes her jokes too far. After the latest one, her dad makes her work at his food truck, the KoBra, with Rose Carver, her uptight peer. Although this isn't the summer Clara imagined, she finds a friend in Rose and meets a cute boy named Hamlet. Her new friends and job make her like her new life, but is it enough to leave her prankster past behind? This coming-of-age novel explores Clara's shift into adulthood and responsibility as she meet her love and invests herself in her dad's business.
7. Saints and Misfits
Janna Yusuf believes there are three types of people out there: saints, misfits, and monsters. As she navigates her parents' divorce, life at her mosque, and her relationship with her crush, Jeremy, Janna embraces her own misfit status and attempts to expose a monster who's been masquerading as a saint.
8. From Twinkle, With Love
This story is told differently: through letters written by Twinkle to her favorite female filmmakers! Twinkle, a hopeless wallflower and aspiring filmmaker, wants to tell the world a story, if only the world would listen to her. When Sahil Roy, a fellow film geek, asks Twinkle to direct a movie with him for the summer festival, it's like a dream come true. And the fact that she'll get to spend more time in the same house as Neil Roy, her longtime crush? Another dream come true. It all seems perfect until Twinkle finds herself smack-dab in the middle of a love triangle, all while struggling to perfect her craft.
9. Love & Luck
When Addie goes to Ireland for her aunt's wedding, she hopes to forget a horrible mistake that left her heartbroken. To make matters worse, her brother, Ian, is intent on reminding her of where she went wrong. The tension comes to a head when Addie, Ian, and Rowan (Ian's cute Irish friend) are whisked onto a tour of the Emerald Isle in the world's smallest car. As they cruise through the beautiful forests, breath-taking hills, and pass numerous castles, Addie hopes that she can fix her broken heart and heal her splintered relationship with her brother, as long as they don't get lost on the way.
10. Love, Hate, and Other Filters
Seventeen-year-old Maya Aziz experiences racism constantly in her life, and expects everyone to just ignore her, besides her best friend Violet. She is torn between two worlds: one of expectations, where her parents expect her to go to a close-by college and get married to a suitable Muslim boy; and the other of her dreams, going to New York for film school and possibly pursuing Phil, the cute boy who wants to spend time with her.
This coming-of-age novel explores the challenges of being a citizen of color in America, but also the challenges of navigating through the feelings in your heart.
Any other good books to recommend? Tell us in the comments below!
Photo Credits: HarperCollins, Penguin Random House, Target, Amazon
POSTED IN books we love, BOOKS, summer, books we love, BOOKS, summer