FAB UP YOUR LIFE
DIYs
Be crowned spider queen with this DIY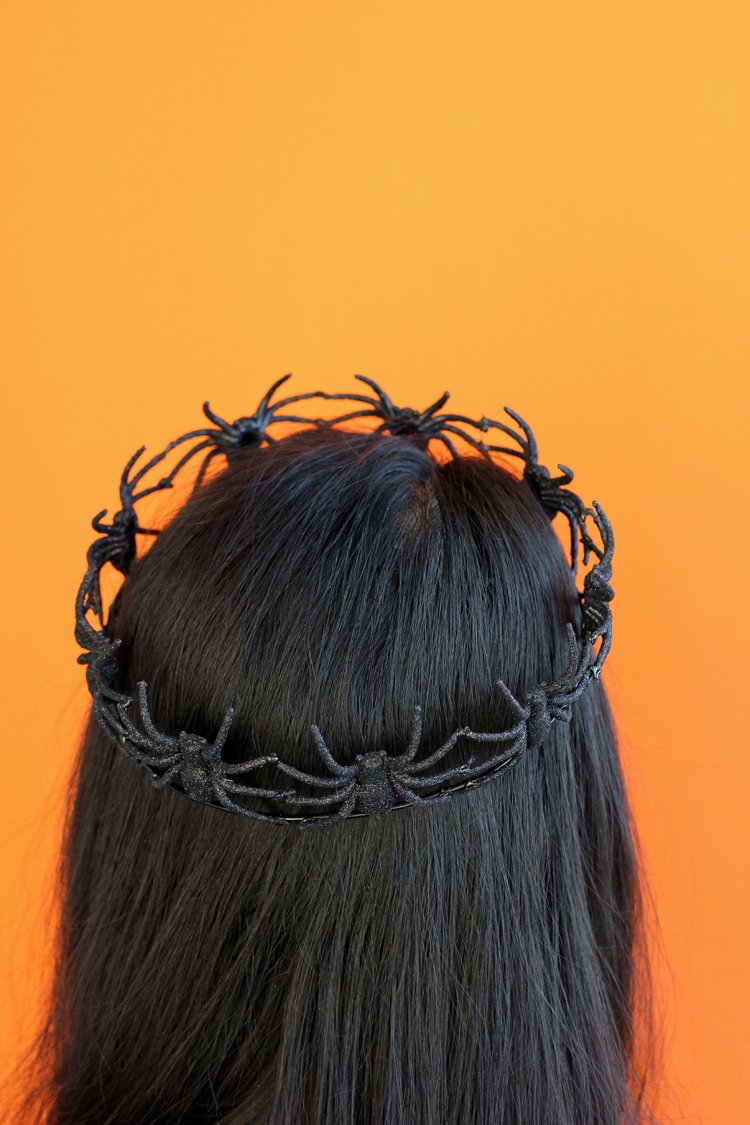 Spider-Man is *so* last year. This Halloween, we're all about spider queens. At least, we are now that we found this creepy crawly craft. Throw on a black tank and matching tutu, get creative with glittery, smokey makeup and top it all off with this crown for the ultimate insect princess costume.
You'll need:
- Black 12 gauge wire
- Black tape
- Black hot glue
- Hot glue gun
- Wire cutters
- Plastic spiders
Directions:
1. Wrap wire around your head to measure your crown. Cut the wire a few inches longer, then wrap ends around each other to secure.
2. Wrap black tape around the ends to keep from coming undone.
3. Begin by gluing the spiders to the crown. Then glue the legs of the spiders together to hold it all in place.
Do you DIY your own costume? Tell us in the comments!
jump to comments