MAKE IT CUTE
DIYs
Gift Guide: DIY gifts you can make at the last minute
Money is basically always tight, so when the holidays come around, your account empties itself faster than you can do a shift or two at work. Finding the perfect gift for everyone on your list while sticking to a budget is no easy task, but it may be more plausible than you think.
Check out our list of DIY gifts to keep you sane and your bank account intact - there's a little something for everyone!
1. Giant knit blanket
Weighted blankets for your faves with anxiety can get *so* pricey, so make the next best thing: a giant hand-knit blanket!
Zen is practically your gift recipient's middle name - these coffee cup candles are the perf combo of cute and relaxing.
3. Snow slime
This one is great for helping siblings make gifts, *or* making gifts for your siblings. Dual-purpose, right?
4. Prezzie holiday cards
If you're looking to do something small, but still more than just a card, these holiday card/gift combos are perf for crossing names off your list this month.
Your mom or bestie may be a botany lover, so try putting together one of these adorbs plant projects to show them just how much you really care about them and their hobbies!
6. DIY under $20
We know that DIY doesn't always mean cheap, so here's an alternative: check out these 20 DIY gifts under $20, courtesy of Aspyn Ovard.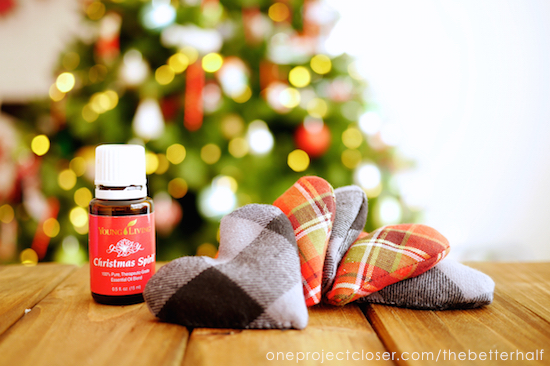 'Tis the season to be freezin', so make some of these cute hand warmers for everyone on your list (yourself included).
8. Facial serum
This serum claims to be "better than Botox" and consists of all-natural ingredients, so it's really a win-win for whoever receives it.
Hot chocolate is simple and tasty, and the mix is no different. With only a couple of ingredients, you've made a delish and thoughtful gift!
10. Bathtub crayons
In case you're still missing a gift or two for your younger siblings, these bathtub crayons are *so* fun for practically any age.
Want more gift ideas? Go HERE.
Photo credit: Sweet Cayenne, No Time for Flash Cards, The Garden Glove, One Project Closer, Whole Lifestyle Nutrition
POSTED IN gift guide, MAKE IT CUTE, DIYs