FAB UP YOUR LIFE
Parties
Win everything you need for a super sweet sleepover!
Every girl knows that the best way to spend a Friday night in = a sleepover with your BFFs. And to help you slay your slumber party, we've rounded up all the essentials you need for an amaze overnighter. Bring on the cheesy rom-coms, buttery popcorn and late night laughs, please.
We're giving these boxes away to 5 lucky winners...oh, and we're including swag for you *and* four of your besties, too. Peep everything that's inside below, then click the pink button at the bottom to enter as many times as you'd like before November 10, 2017. Good luck!
Lalicious Sugar Scrub
After a long week of school and soccer practice, you deserve plenty of pampering. Prep for pedis with your pals by setting up an exfoliation station complete with this spa-worthy scrub made with soothing almond and coconut oils. Just massage a dollop into your skin, buffing in a circular motion, then rinse with warm water.
lalicious.com
Pusheen Mint Mermaid
For the girl who still sleeps with a stuffed animal (no shame!), this is the chic kitty you definitely won't mind bringing to your bestie's bash.
claires.com
Kodiak Cake Flapjack On The Go
Staying up all night means everyone is super tired in the morning...and prob super hungry, too. While pancakes are pretty much the best, sometimes you don't have the time or energy to actually go through all that effort. These cute cups are your a.m. answer—made with 100 percent whole grains, they're packed with protein (see ya, sugar crash) and ready in just *one* minute.
kodiakcakes.com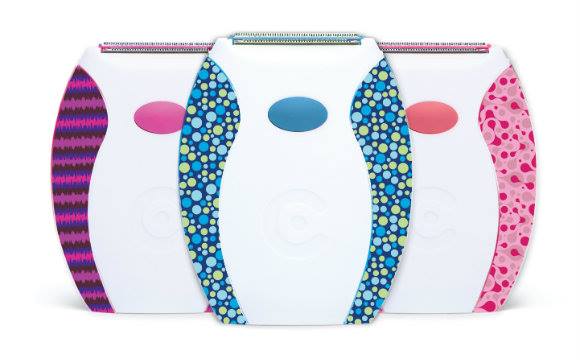 Clio Palmperfect
Pampering is a must at any sleepover. And every spa sesh starts with smooth skin...which is exactly what you'll get with the cute and compact Clio Palmperfect razor.
cliostyle.com
Velvet Headwrap
Whether you're de-stressing at spa-night-in (and need to keep flyaways out of your face...and your facial) or just want to avoid a messy mane in the morning, this haute headband is a must. Plus, the luxe velvet makes it super comfy to sleep in.
claires.com
L.A. Colors Color Last Polish
Love manis...but hate how fast they chip and fade? Same. So we bet this dazzling duo is going to be your new BFF. Swipe on two coats of your fave color, then seal it with a layer of the top coat and your fingertiptos will be #flawless for 10 (yes, 10!) days.
lacolors.com
Go-Comb
Leave the clunky brushes at home and instead, toss this cutely compact comb into your bag—the wide-toothed style will help tame those morning-after tangled tresses while its slim size (seriously, it fits in a wallet) makes it a cinch to carry around. Fun *and* functional.
go-comb.com
Pink Chrome Faux Nails
Sleepovers are the perfect time to try out all the trends you heart, but are too shy to rock IRL. Like super shiny, super flashy fingers. You and your girls can take these temporary tips for a test run (er, wear) and if you absolutely can't stand them? Just pop them off. So simple.
claires.com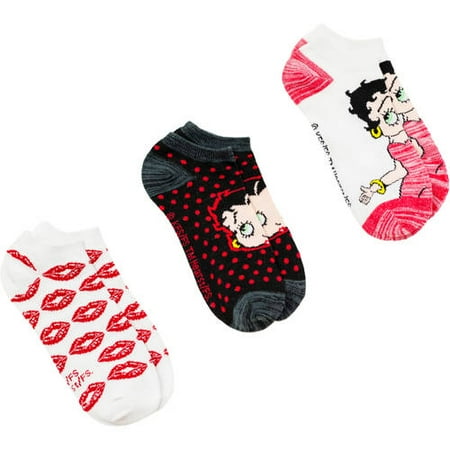 Betty Boop Socks
Add some snuggle to your snooze sesh with a pair of super soft socks. Not only will they keep your toes toasty, each pair features the cartoon queen herself, Betty Boop.
bit.ly/BettyBoopSocks
7th Heaven Face Mask Pack
While you're lounging around watching reruns of Riverdale and snapping silly selfies, apply one of these fab facials (there's a total of five so each girl gets one). With ingredients like cool cucumber, soothing aloe vera and mineral-enriched mud, you'll get a gorg glow and bond with your babes. Talk about multi-masking.
claires.com
MGAE Gel-a-Peel Starter Kit
Calling all DIY divas: Design everything from patches to jewelry with this crafty kit. All you have to do is pick a stencil, squeeze your gel and then peel. Matching friendship bracelets, anyone?
gel-a-peel.mgae.com
Makeup Sleep Mask
It's all fun and games—until you're ready to go to bed but the rest of the crew isn't. Instead of skimping on your shuteye (or worse, turning into a moody monster), slip on this sleep mask to block out the glow of the TV and drift off to dreamland in darkness.
claires.com
Mixify Nail Polish
The only thing better than borrowing your friend's trendy teal polish (what are sleepovers for, after all) is making your own. Yep, this mani must has everything you need to create a custom color that's 100 percent you. Pro tip: The mini bottles make fab favors to send home with your girls in the morning.
mixifybeauty.com
Emoji Backpack
Bye bye, dull duffel bag. Stash all your sleepover swag in this sassy satchel that basically sums up your night anyways: heart eyes, pizza and Snapchat filters.
claires.com
Ready to score all of our slumber party picks? Click the button below and enter between now and November 10, 2017 to win. Good luck!
YOU MUST BE REGISTERED AND LOGGED IN TO ENTER!

Login now
Register as a new user



jump to comments