FITNESS
Eat Right
A vegan girl's guide to Thanksgiving dinner
On Turkey Day, it's no surprise that, uh, turkey is the star of the show (or the dinner table). But being vegan or vegetarian doesn't mean you have to sit out dinner all together, or worse, be stuck just eating rolls and cranberry sauce. Ditch the animal byproducts on Thanksgiving this year with these vegan dishes that are not only totally delicious but are also full of ingredients that are good for your body. You won't even miss the meat, promise.
Vegan green bean casserole
This vegan green bean dish will give your mom's recipe a run for its money. Not only is it vegan, it's gluten free as well *and* it still has all the flavor of a regular green bean casserole.
Cauliflower stuffing
This stuffing is a combination of all your fave veggies and it will still pair nicely with cranberry sauce. No turkey required.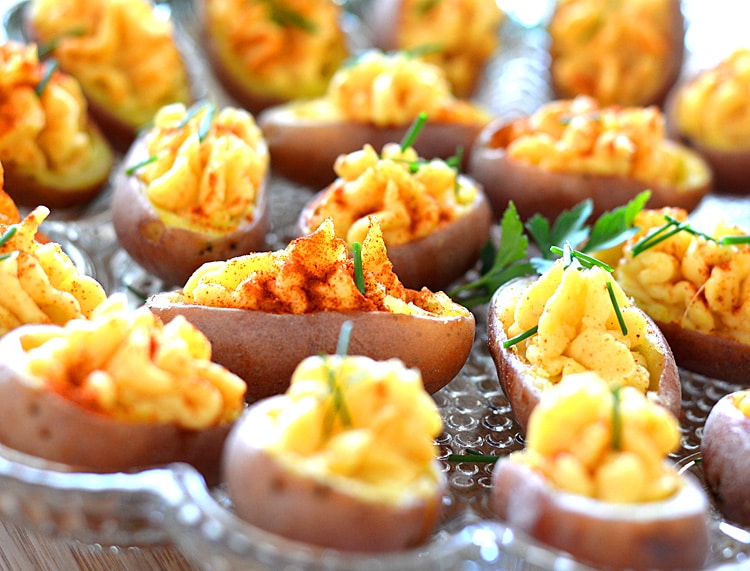 Deviled potatoes
If you love deviled eggs you will love these deviled potatoes even more. Red fingerling potatoes make the perfect sub for your fave holiday finger food.
Butternut mac and cheese
You won't even notice that this mac and cheese is dairy free. The recipe uses butternut squash instead of cheese to make it extra creamy.
Vegan dinner rolls
Every proper Thanksiving dinner needs rolls. Spread some vegan butter on these babies and enjoy!
Vegan pumpkin pie
You can't have Thanksgiving without pumpkin pie. This one has a completely vegan crust and is oh-so sweet. Just hold the whipped cream, please.
Which vegan dish sounds the tastiest to you? Share below!
Photo credit: The Odyssey Online