LIFE
Family
Win the *ultimate* babysitting kit
Babysitting is definitely not an easy job—from dirty diapers to temper tantrums to picky eaters, it takes a lot of patience and problem-solving prowess. Fear not, though, future girlbosses. Whether you're a tried-and-true tot-tamer or a nannying novice, we've got the essentials you need to be a sitter superhero. And you can win it *all* below...
We're giving the babysitter boxes away to 5 lucky girls so you, too, can slay your sitting gig. Peep our picks, then click the pink button at the bottom to enter as many times as you'd like before October 31, 2017. Good luck!
The Baby-sitters Club: Kristy's Great Idea
Everyone's fave girlboss group is back...as a super cool graphic novel series. In the first book, Kristy has the amaze idea to start the club and enlists the help of her BFFs. But taming tot troubles isn't the *only* sitch the sitters face. Will the girls be crowned childcare champs—or will their biz bust?
scholastic.com
Yoobi DIY Animal Mask Kit
The parents have only been gone an hour, you've run out of game ideas and the kiddos are about to stage a mutiny (help!). The ultimate boredom buster? Arts and crafts. There are plenty of activities that are perf for *any* age like this make-your-own-mask kit. Turn your DIY sesh into an entire evening of fun by having the kids create a puppet show or write—and perform—a play for Mom and Dad when they get home.
yoobi.com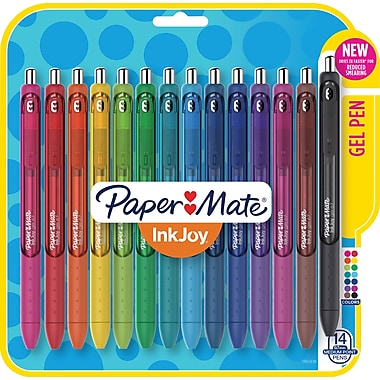 Paper Mate InkJoy Gel Pens
Phone numbers, food allergies, bedtimes, oh my! There's a lot to remember when you're a sitter, especially if it's your first time with the fam. Keep all the deets straight with these bright gel pens—we recommend color coding your notes, too (red for emergency contacts, blue for any medical info, etc.).
papermate.com
Hydaway Kids Collapsible Water Bottle
If you have permission to take the kids to the nearby park or even just outside in the backyard, keeping them (and you) hydrated is essential. Slip one of these colorful and collapsible water bottles into your bag—they're easy to grip for little hands and won't spill when you're chasing after your charges.
hydawaybottle.com
SmashMallow Snackable Marshmallows
Babysitting requires a *ton* of energy so you'll need to pack some pick-me-ups to get through your shift. These sweet treats are perfect for you and the kids—pop them in hot cocoa for a super satisfying sip or make indoor s'mores (place a marshmallow and square of chocolate between two graham crackers then heat in the microwave for about 15 seconds).
smashmallow.com
Everyone Hand Sanitizer Gel
One thing every sitter knows to be true: You'll encounter germs galore (yuck) on the job. To keep both you and the kids flu-free, rub in a dollop of this summery-scented hand sanitizer. It's 99.9 percent effective against most bacteria and doesn't contain any icky chemicals.
eoproducts.com
L.O.L. Surprise! Dolls
The tots might have plenty of toys at their disposal and bringing your own may seem a tad overkill—but in the world of babysitting, you can *never* be too prepared. Plus, since they have to unwrap seven different layers (aka surprises), these adorable dolls will keep even the most restless kids occupied for a while. Ah, peace and quiet.
lolsurprise.mgae.com
Velvet Caviar Battery Charger
A dead phone = a major problem. And no, not because you won't be able to check your Snapchat—but because the parents won't be able to get in touch with you and vice versa in case there's an emergency or a change of plans. This cute (and convenient) phone bank means you can leave all your cords at home and still keep your iPhone or Android fully charged.
velvetcaviar.com
Elmer's Glitter Glue
Craft time just got a *lot* more fun. After all, every kid (and you TBH) loves glitter. But because you don't want to be washing glitter out of your hair for days, whip it out in glue version instead—it's much less messy, plus it's washable and non-toxic so it's perfectly safe for tots of any age.
elmers.com
Xlear Cough Drops
If little Maggie is sick, chances are you're next in line to battle the bug. Thankfully these cough drops, naturally sweetened with xylitol, will soothe your sore throat...and fast. Just remember it's never okay to go to work if you're contagious or violently ill and to always make sure you let the parents know your symptoms ahead of time—they might not feel comfortable having you around their child.
xlear.com
Dickies Canvas Tote
So you've got all your nanny necessities ready...but where are you going to put them? In this cute canvas tote, natch. With plenty of pockets to store your stash, it's the perfect carry-all that's cute enough to go from daycare to date night.
tjmaxx.com
For your chance to win, click the button below and enter as many times as you'd like between now and October 31, 2017. Good luck!
YOU MUST BE REGISTERED AND LOGGED IN TO ENTER!

Login now
Register as a new user



jump to comments