STYLE
Beauty
Gift Guide: For the glow-obsessed girl
The snow won't be the only thing glistening this winter.
Have a BFF that's obsessed with makeup? Is she always touching up her liquid lip? Check out this gift guide so you can get her exactly what she's looking for—without breaking the bank!
1. Maybelline Master Chrome Highlighter, $7
If you're looking to make her glow on a budget, try this metallic highlighter from Maybelline in "Molten Rose Gold" to complement any skin tone.
2. ULTA 12 Days of Beauty, $18
This one is the gift that keeps on giving. Why give your bestie one gift when you can give her 12?
3. Fenty Beauty Mini Fairy Bomb, $22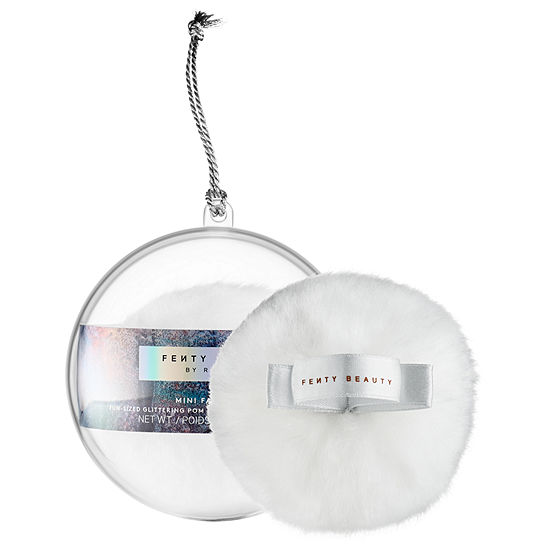 This "fairy bomb" full of glitter is perfect for anyone who wants to sparkle everywhere—not just the cheekbones!
4. Dose of Colors Mickey Lip Gloss, $17
This lip gloss in "MUAH!" is an amaze combo of glittery and glossy.
5. Candy K Lip Kit, $29
Now that Kylie Cosmetics can be found online on the brand's site *and* in-store at ULTA Beauty, there's no reason not to pick up this flawless liquid lip.
6. BH Cosmetics Brushes, $24
Get your girl these affordable brushes from BH Cosmetics to make sure her face is beat right 24/7.
7. Morphe x James Charles Palette, $39
If you really want to surprise her, snag your friend the brand-new James Charles x Morphe. Yes, it's sold out on the Morphe website, but you can still find it at ULTA!
8. The Makeup Eraser, $12
Every girl needs to let her skin breathe, too. Enter: this magic makeup remover.
For hundreds of more amaze prezzie ideas, go HERE.
Photo Credit: ULTA.com, Kylie Cosmetics, GIPHY, Sephora, StyleGods
POSTED IN STYLE, Beauty, gift guide