STYLE
Fashion
Gift Guide: For the girl who's mad about midi rings
Midi rings are every jewelry lover's must-have this winter. And good news, girl. The A-lister-approved accessory makes the *perfect* stocking stuffer for the blinged-out babe in your life. We've rounded up some of our fave finger frosting below:
Sedona East Gold Midi Ring Set, $28
This fab set comes with dainty gold rings that can be paired with almost any outfit. Plus, if she loses a ring, it comes with some back-ups.
Stone Crossed Ring, $10
This out-of-this world inspired ring will have your girl feeling like she is the center of the galaxy.
Runaway Ring Phase 2 Midi, £16
She'll channel major bo-ho chic vibes in this statement ring. Pair it with other Dixi Rings to complete the look!
Kendall Midi Mixed Ring Set, $14
Elegant, classic, and anything but simple: Just like your girl.
Leaping Dolphins Ring, $29
Who says midi-rings can't be animal inspired? Snag this pick for your animal loving fashionista!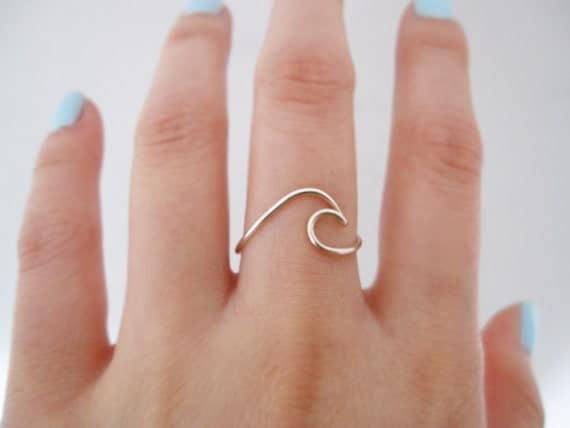 The Humble Ring, $13
Let her know she can get over any rough wave in her life with this subtle reminder.
What midi are you getting the #ringqueen in your life? Let us know in the comments!
jump to comments