STYLE
Fashion
Can't pick an aesthetic? We've got trendy clothing options from every style
There are *so* many super stylish aesthetics, it can be hard to pick just one favorite. We've rounded up the cutest and trendiest clothing options from a range of popular aesthetics, so you can find the *perfect* one for you. Who knows, these looks might end up on your holiday wishlist this winter.
Cottagecore
Flowy dress
Long, flowy dresses are a staple of the cottagecore aesthetic, perfect for a nice day out in the sun. Look for midi to maxi dresses with floral or lace details, and don't be afraid to experiment with different eras (Victorian dresses are *so* pretty). You may feel a little overdressed, but that's part of the experience! Etsy, $35
Lace-up boots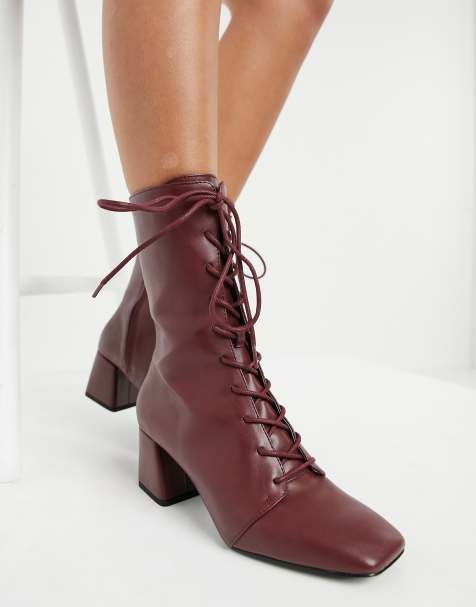 These adorable lace-up suede boots are the *cutest* stand out item for your look. Perfect for walking dramatically across a field of flowers, you won't be able to help to show off these beauties. Asos, $72
Embroidered Overalls
Overalls are a simple but super cute way to style an outfit that's great for spending time outside. Look for overalls with flower appliques, or embroider your own. Shein, $23
Dark Academia
Argyle cardigans
An argyle patterned cardigan never fails to give off scholarly *vibes*. You'll feel smart and classy in this sweater, and ready to rock your next trip to the library or bookstore. Zaful, $23
Pleated skirts
These tennis skirts are *super* trendy, and you've probably seen them all over TikTok and Pinterest. But you don't have to be a tennis player to rock the look. Pair the skirt with a comfy sweater over a collared shirt, and you've got yourself a cute and preppy fit to wear on the court or the street. Romwe, $11
Plaid pants
If you have any plans of sitting mysteriously in a library while annotating a classic novel with a cup of coffee at hand, plaid pants are a must. Even if you don't, getting yourself a pair will make you feel smart, stylish and ready to take on life and all its troubles. Urban Outfitters, $40
Indie/Skater Girl
Retro shoes
Get your shoe game on! Travel back through time for a pair of retro sneakers, perfect for daily wear and vintage style. Reebok, $70.
Baggy jeans
We cannot get enough of a retro denim look. Rock the 90's streetwear style with some baggy cargo jeans. Cop a pair from your local thrift store, or even dig through your parents closet for this outfit staple. Emmiol, $35
Band tee
We're pretty sure graphic tees will *never* go out of style. Flaunt your amazing music taste in an oversized band tee, and you'll look effortlessly cool and timeless. Nasty Gal, $24
E-girl
Layered shirts
The e-girl aesthetic is one of the most popular styles, and we can *totally* see why. Layer up your favorite black patterned tee with another patterned long sleeve underneath and your ready to star in your own TikTok POV video. Aesthentials, $30
Chain accessories
A classic for the e-girl style, an edgy belt with a chain accessory can really tie your whole look together. Aesthentials, $30
Black cargo pants
We cannot get enough of these fierce black cargo pants. You'll be looking like a total boss ready to step onto the set of an action movie. Dolls Kill, $32
Soft girl
Pastel sweaters
Winter is hardcore sweater season, and we're here to make sure you don't miss out. Ones with pastel tones perfectly match the soft girl aesthetic and are basically your personal, wearable blanket. Urban Outfitters, $41
Tie-up tops
These tie-up tops are feminine and pretty, dressing up an outfit without even trying. Look for one that's soft and fuzzy to keep you warm while looking *snatched.*PacSun, $30
Mini skirts
Mini skirts are known to be a summer staple, but who says they're not for the winter too? Layer some mesh black tights under a pastel mini skirt, and the juxtaposition will make your outfit *so* interesting to look at. Princess Polly, $33
What's your favorite aesthetic? Tell us on Twitter @girlslifemag!