MAKE IT CUTE
DIYs
Up your gift game with these DIY wrapping hacks
You spent forever finding the perfect present for everyone on your list (your BFF is going to love that mermaid blanket) but your super Santa skills shouldn't stop once the shopping is done. Because let's face it: Boring old gift bags just aren't going to cut it this Christmas.
Meet your new prezzie PIC: Duck Tape. Available in a new collection of chic styles—from gorgeous glitter to playful prints—the Duck Tape holiday designs are just what you need to have the *prettiest* packages under the tree. Just snag a couple rolls of tape, blast "All I Want For Christmas" in the background and follow these DIYs. (A hot cup of cocoa doesn't hurt, either!)
Beautiful Boxes
As if you needed another excuse to dig into those Lucky Charms (team #magicallydelicious), we've got one for you. Turn an empty cereal box into a cute Christmas container with a few strategic cuts and a roll of glitter Duck Tape.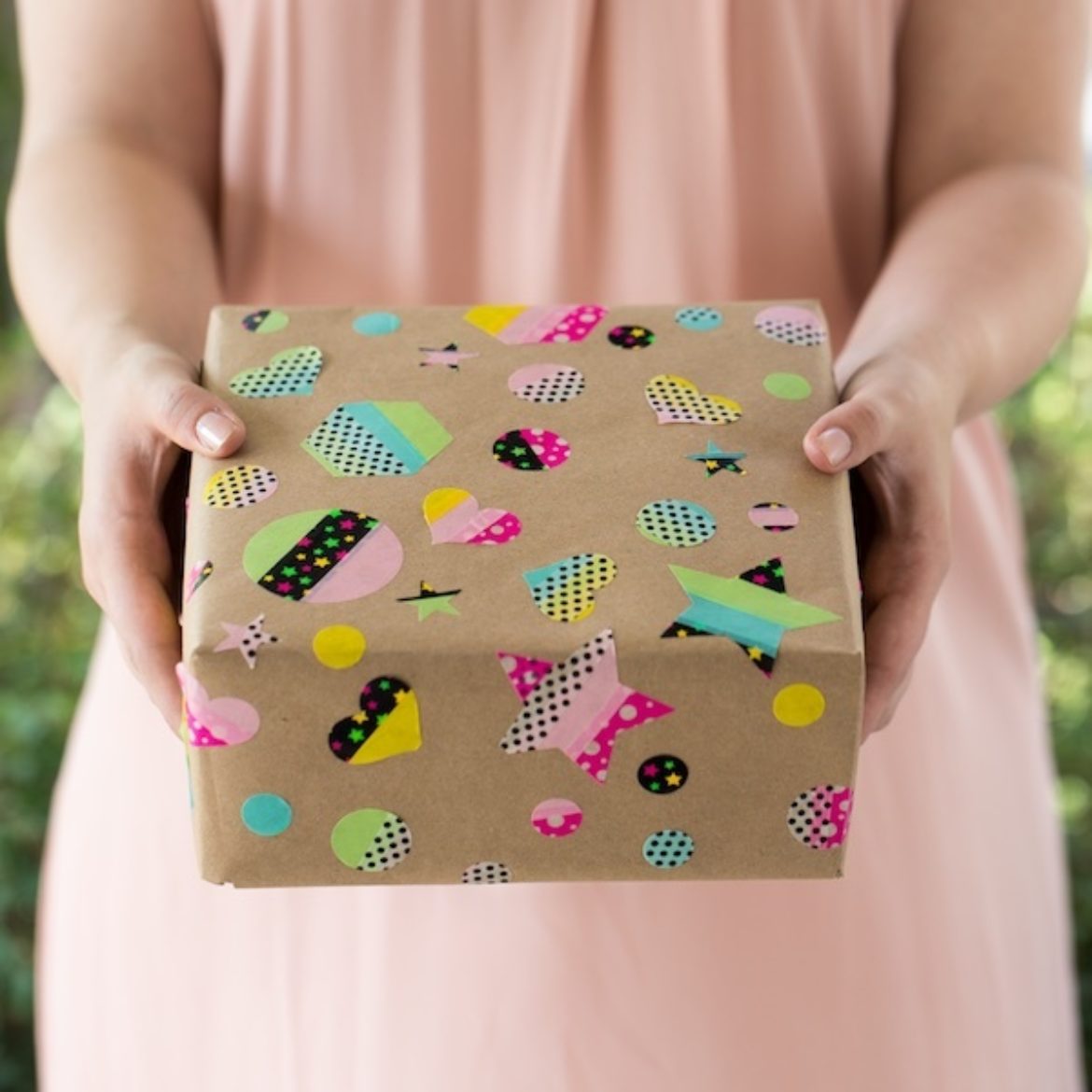 Statement Stickers
Add artsy accents to your gifts the same way you add playful pins to your fave jean jacket. Except instead of pins, try these washi tape stickers scattered on plain craft paper.
Glam Garland
Who said garlands were just for hanging on the mantel? Uh, definitely not us. We're loving this twist on trimming your treats—simply string itty bitty bows made of Duck Tape on some sparkly string, then wind it around your wrapped present. Plus, it doubles as decoration so it's a two-for-one present.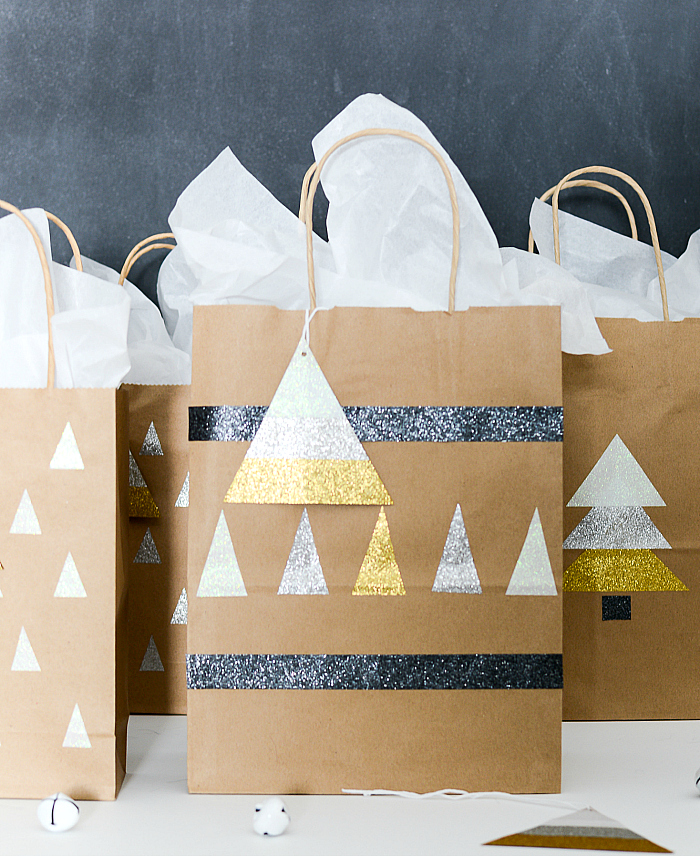 Bright Bags
Those odd-shaped, clunky gifts might be the worst to wrap, but with these gorg gift bags, they'' look the best. Take some plain brown bags and jazz them up with whatever prints and patterns you prefer.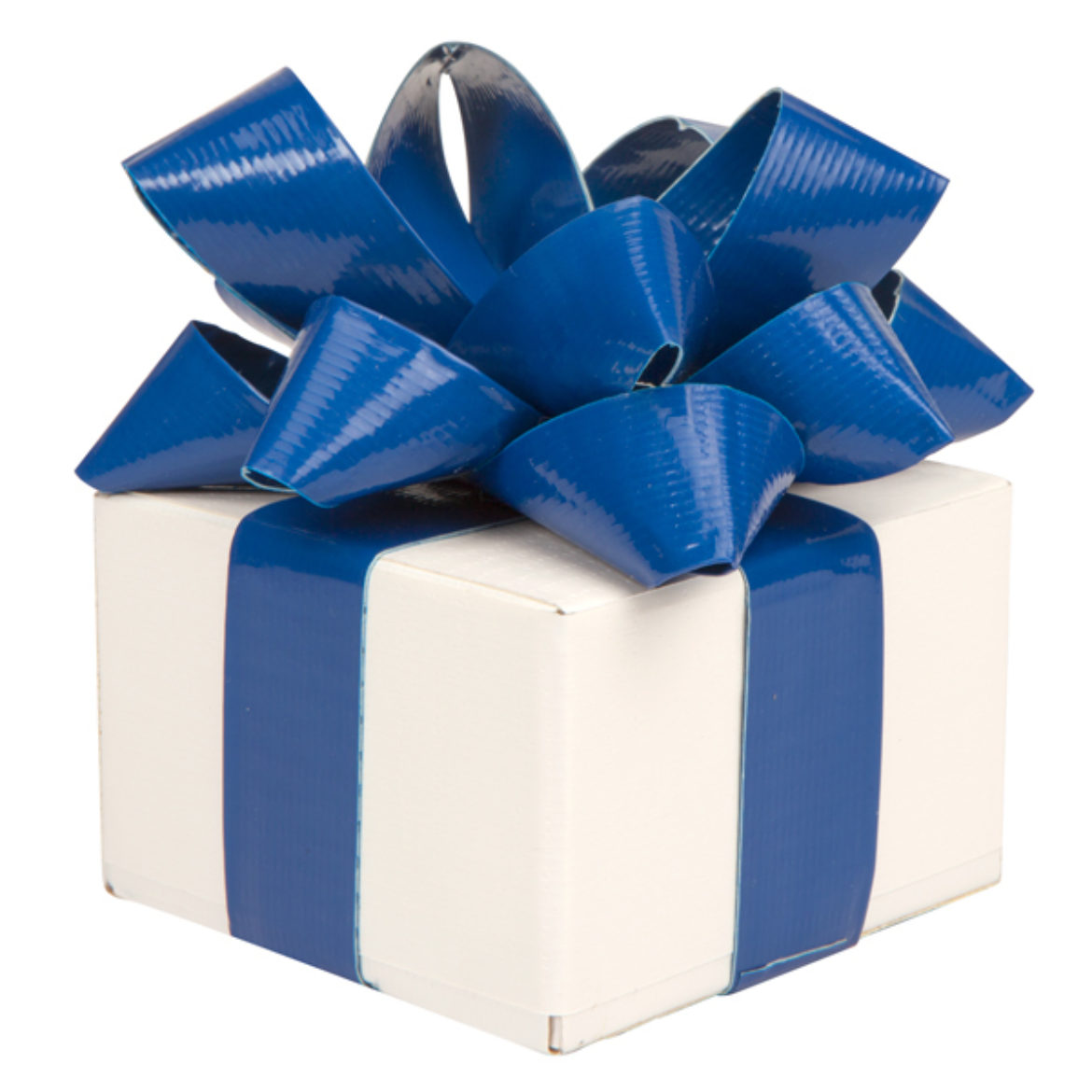 Bold Bow
When it comes to bows, the bigger, the better. And making this serious statement-maker is super cinchy (aka no more wrangling unruly ribbon)—all it takes are some strips of Duck Tape, a few folds, a touch of trimming and voila. Present perfection.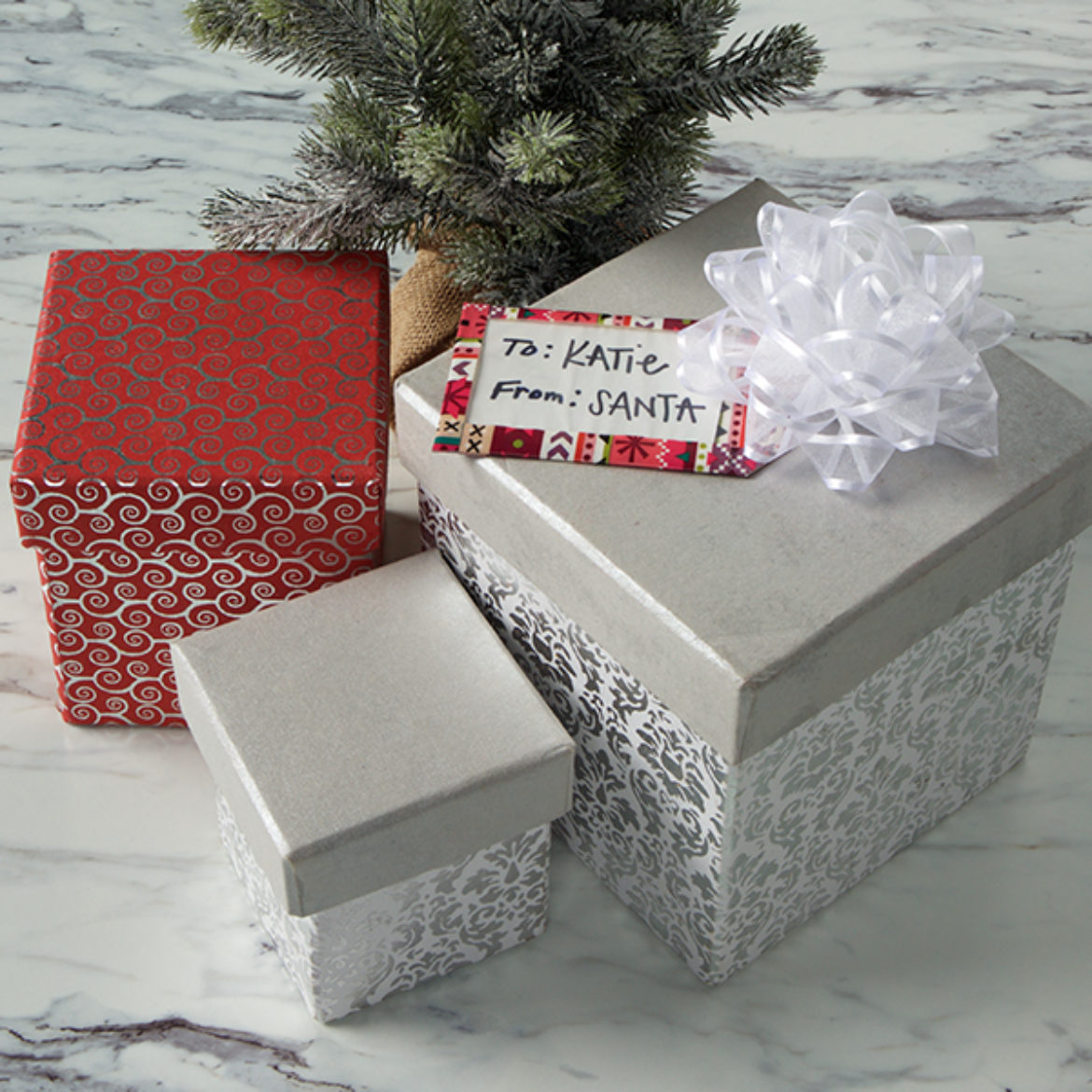 Trendy Tags
You know that feeling when you wrap everything...and then can't remember which box is which gift? Yikes. Prevent potential prezzie probs by making these tape tags ahead of time. Then, as you finish wrapping each gift, stick a label on it *before* moving onto the next one.
Washi Wonderland
Because wrapping doesn't have to be one-size-fits-all (your BGF might not love the glitter confetti bag you chose for your little sister's gift), personalized paper is where it's at. Consider the brown craft paper your blank canvas, then get to decorating and designing however you'd like with washi tape.
Glittery Gifts
The holidays are *definitely* the time for mega glitz and glam. And not just shimmery party frocks and twinkly lights—your presents deserve a little sparkle, too. This tinsel-esque trim pairs perfectly with any paper (and no one will even know it's tape!).
Which of these DIYs is your fave? Tell us below in the comments!
POSTED IN diy, christmas crafts, diy gifts, MAKE IT CUTE, DIYs