MAKE IT CUTE
Parties
The *ultimate* Fourth of July party guide
Light the fireworks: 4th of July has come and it's here with a bang! We've put together the most comprehensive guide to celebrating America this year, from what you wear to what you eat to what you do. Prep for the most patriotic party of the year below.
Outfits
No matter what your personality, there's a way to stylishly sport your American colors.
Girl Next Door
For the girls who like the subtle look. Pair a classic denim top and white pants with a red lip, black shades and tan little booties. Should you carry a purse, go for something that has a tassel for a trendy touch.
Modern Retro
For the girls who want a little throwback flare. Tuck a plain white top into a red polka dot skirt to let the skirt stand out. Accessorize with slip-on sneakers, fedora, choker and a Wonder Woman bracelet (showing off your fem power). To complete this look, through on a sleeveless denim vest and a blush/nude lip.
American Rebel
For the girls who want to do things their way. Show off your pride with a tan American flag shirt. Pair it with black capri leggings, classic black Converses and a black ball cap. For accessories, choose a casual but cute backpack along with a bold watch and skinny gold bracelet.
Food
When thinking about food for the party, of course, there are the staples. Like burgers, hot dogs, potato salad, macaroni and cheese, sodas in the cooler, etc. However, to spice things up this year, here are a few ideas to help you out.
Drinks
Swap the soda for some homemade lemonade. Or upgrade the regular sweet tea with red strawberry tea and add some slightly crushed blueberries to mix. Putting ice in the glass will make it look like there's a red, white and blue party going in your mouth.
Appetizers
To start things off, try a Fourth of July layered gelatin/jello. This could double as dessert, too.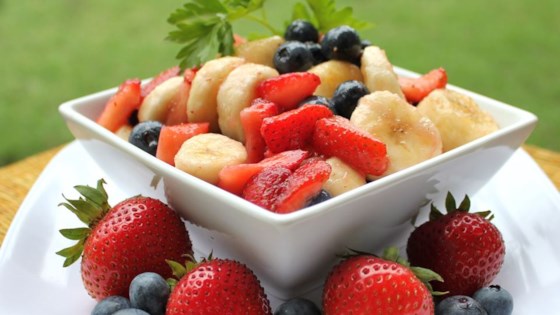 If you want something a little different (and to get your serving of fruit for the day), make red, white and blueberry salad.
Main Dishes
Sometimes you just can't beat a classic burger but what if you did turkey burgers instead? They're a little healthier than the normal go-to burger.
Maybe you only like the classic stuff, you can always add a little something-something. And if that's the case try the star-spangled burger.
If you don't like burgers at all, you're not alone. Try the flag pizza...it will show off your creative skills and you'll feel like a kid again in the most sophisticated way.
Desserts
To have a 4th of July party, it only makes sense to have to red velvet cupcakes to represent the red at a red, white, and blue party. This is a summer favorite that anyone can enjoy.
Want something new? Then try the no bake strawberry and blueberry trifle. Try being creative with some 4th of July cake pops or maybe a cake roll stuffed with goodies inside.
If you want to be super healthy for dessert, check out Jello firecrackers, frozen fruit tart, or s'mores banana ice cream for you and your guests.
Setup/Décor
Don't just have a cooler at your party, go with a cool soda bar with funky and bright colors. Put plates, bowls, and silverware on a stars and stripes table caddy, especially your very own lollipop bouquet and have everyone drink from these patriotic glasses with red and blue color changing straws.
Decorate the outside of your door with this cool DIY wreath made from cupcake liners. And to have even more fun, set up a cool balloon dart game so people can have a friendly competition against one another.
Favors
It would be nice of you to give party favors out to your guests, it's a little added thing that shows that you care. Of course, this is totally optional but you could give the favors as prizes instead for the balloon dart game.
What are you planning for the holiday? Tell us in the comments below!
Photo credit: Pinterest.
POSTED IN fourth of july, 4th of July fun, party ideas, summer parties, DIY party decor, MAKE IT CUTE, Parties