MAKE IT CUTE
Room
Out-of-this-world room decor for the girl obsessed with astrology
You check your horoscope every single morning and the first thing you do when you're crushing on someone new is analyze your signs' compatibility, obvs. You know *exactly* what being a Virgo means and how to read the constellations. Basically, you love astrology and aren't ashamed to show it. Now you can take your passion for the planets to your room with these dreamy decor ideas.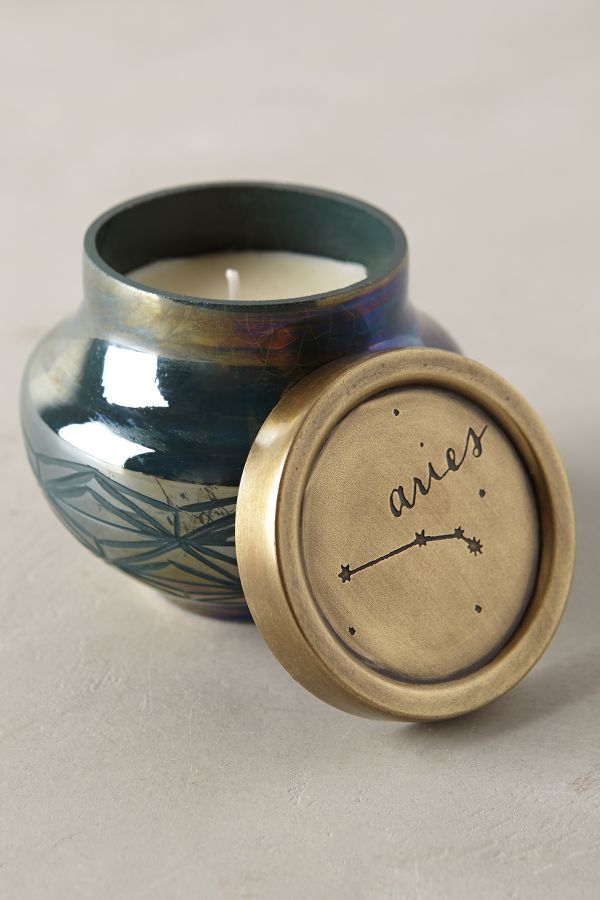 The classic Capri Blue candle from Anthropologie just got an astrological upgrade.
Brighten up your space with a statement-making tapestry.
Remember when you used to put glow-in-the-dark stars on your ceiling as a kid? Consider this the grown up version.
If you're feeling really bold, cover your entire wall in constellations with this removable wallpaper.
This Free People-inspired moon phase mobile is super easy to DIY and can be hung anywhere.
There are tons of pretty prints for each horoscope that you can frame for your room. We especially love this one.
Paint your own galaxy globe featuring all of the different zodiac constellations. Or snag it here from Etsy.
Do you follow your horoscope at all? Let us know in the comments!
POSTED IN room decor, MAKE IT CUTE, Room