FAB UP YOUR LIFE
Recipes
Recipes for the girl who hates pumpkin
Pumpkin spice lattes, pumpkin muffins, pumpkin bread, pumpkin spice Oreos...when September rolls around, you literally cannot escape the "p" word. And if you're not an orange-obsessed gal? Uh, you pretty much feel like an outcast this time of year. But you can still get into the sweater weather spirit *without* partaking in pumpkin. These are the recipes we love for all the fall feels—no jack o' lantern necessary.
Butternut Squash Pie
Kind of like the classic pumpkin pie...except you'll actually like it. Because it's made with the second best fall squash: butternut. And since it has veggies in it, it has to be healthy, right?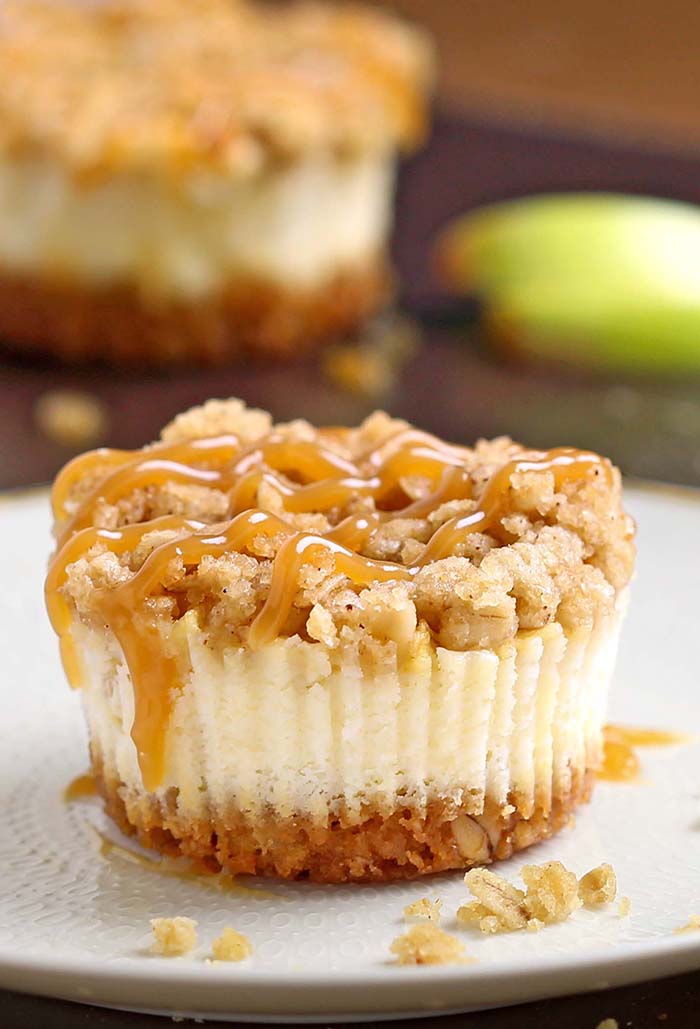 Caramel Apple Crisp Mini Cheesecakes
Cheesecake Factory has nothing on these little bites. Topped with a crunchy apple crisp, they're everything we love about caramel apple season.
Chocolate Turtle Apple Slices
Upgrade everyone's fave fall snack (caramel apples, natch) by cutting them in slices and adding pecans and chocolate. Yes, please.
Pecan Pie Cookies
If you love your grandma's pecan pie at Thanksgiving, you'll love these super sweet treats.
Maple Bacon Donuts
Bacon makes *everything* better, even donuts, trust.
Pretzel Pumpkins
OK, so you don't like pumpkin. But these chocolate-covered pretzels may look like the popular squash but they don't taste like it. Phew.
Do you like pumpkin or not? Tell us your prefs below!
jump to comments