HEALTH
Eat Right
5 things that only foodies know to be true
Whenever it's time to eat, you don't just want something on your plate, you want good food. Often your high standards can leave you the odd one out, but other times they can make things truly wonderful!
1. Going out of your way to find the perfect restaurant
If it means going to the ends of the earth to find the perfect Italian, you'll do it. In all seriousness though, you find that it's worth it to burn a little extra gas (and money) just to get that lively pizzazz from the food.
2. Dedicating the time to go to a farmers market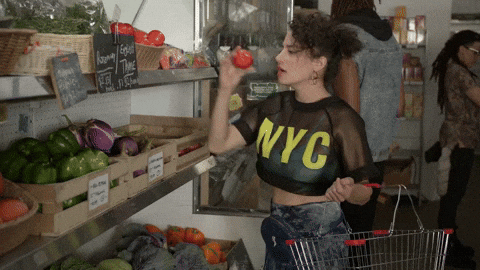 Eating healthy is important, but often the produce at your grocery store doesn't fit the bill. Fruits and vegetables from the farmers market are often fresher simply because they've traveled a shorter distance. You want to feel good after you eat, and that means taking the time out of your Saturday to buy fresh food and save that trip to the mall for another day.
3. You always save room for dessert
Going to a restaurant means wanting to experience everything they have to offer. While everyone else is ready to go home, you're still itching to get that sweet treat.
4. Having to deal with people telling you that you're picky
Part of being a foodie means eating for the pleasure as well as the experience of it. When you bite into that dish, you want it to fill your stomach and taste amazing.
Also, contrary to what people will tell you, you are not picky. Your tendency to try that sushi place with five stars on Yelp is actually a sign that you're open to new things.
5. Having pride in the fact that youre an amazing cook
If there's one thing that being a foodie has taught you, it's how to be a spectacular chef. You'll always make sure to use the freshest ingredients and know which spices go with which dish. No matter what people say about your eclectic tastes, your amazing cooking will always bring them together!
GIF credit: giphy.com
POSTED IN HEALTH