STYLE
Fashion
The craziest outfits celebs wore in 2017
We love taking outfit-inspo from our favorite celebs, but some of their most iconic looks are too cool for us to replicate. Whether they debuted their looks on the street or the red carpet, these crazy looks took our breath away. Check out these incredible outfits we wouldn't be caught dead in (but totally applaud).
Halsey at the iHeartRadio Music Awards
Halsey never ceases to amaze us. Seriously, who would have thought a belt could double as a bra? Incredible.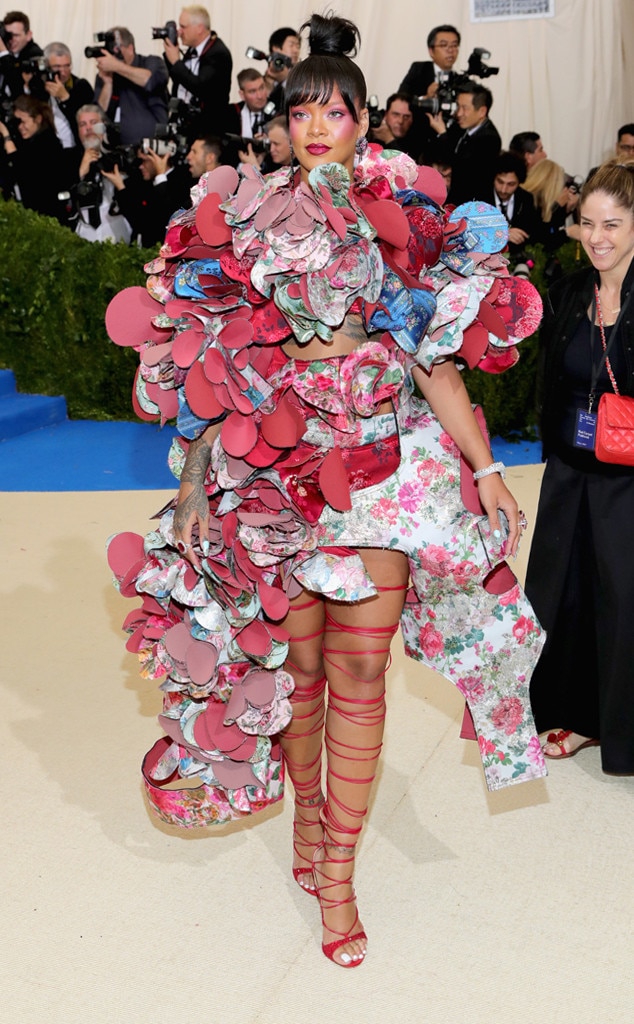 Rihanna at the Met Gala
She looks absolutely gorgeous in this dress. As crazy as it sounds, this outfit makes Rihanna look like the prettiest flower you could ever pick.
Hailee Steinfeld at Coachella
Rocking her matching boots and top, Hailee Steinfeld teaches us all a thing or two about cohesive garments. While we would never wear this ensemble out of the house, we applaud Hailee's ability to rock thigh-high boots. You go, girl!
Nicki Minaj at the Video Music Awards
We would sweating up a storm in this silicone jumpsuit. Luckily, Nicki is a poreless angel.
Demi Lovato at the 59th Annual Grammy Awards
This gorgeous dress shows off Demi's curves in the most feminine way. This 'fit would be a bit much for Prom, but we wouldn't hesitate to try out this look on the red carpet.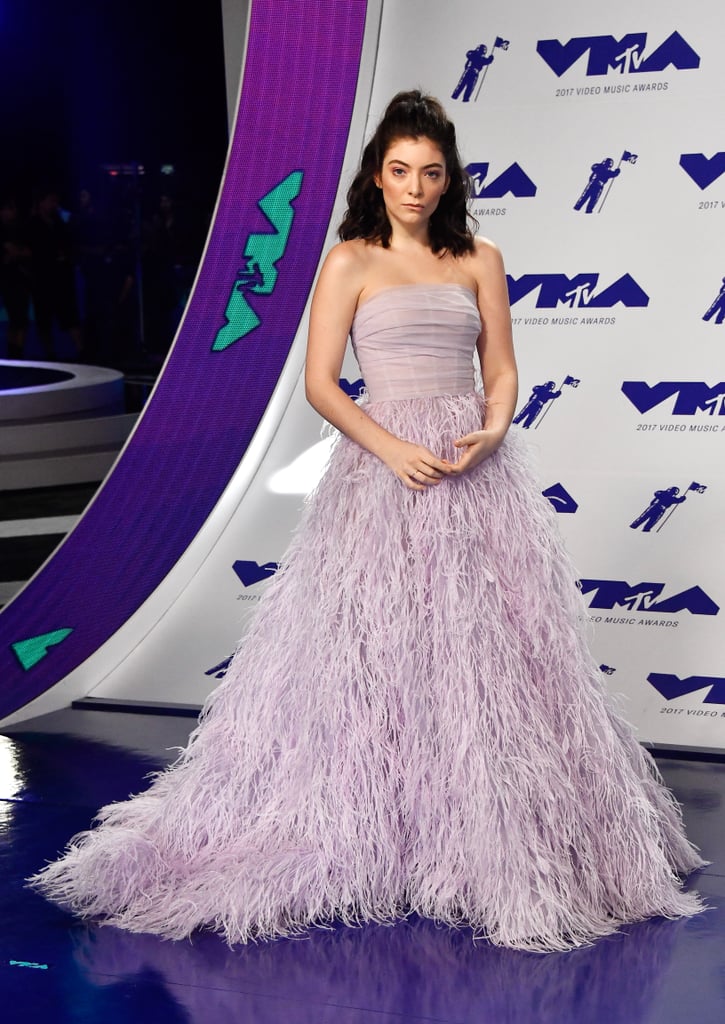 Lorde at the Video Music Awards
Lorde's infamous "Moon Princess" look was all the rage at the VMAs, and we are totally here for in. This dress is almost extra enough to walk down the aisle in.
Cara Delevingne at the Met Gala
Cara Delevingne is nothing short of glorious in this super shiny ensemble. We would kill to look like this sci-fi queen.
Which celeb had your fave fashion moment of the year? Sound off below!
jump to comments