MAKE IT CUTE
Recipes
Every way to eat candy corn this Halloween
Calling all candy corn lovers, this one's for you. Why eat candy corn just by itself when you can eat in cookies and atop cupcakes too? Check out the list below for more ways to enjoy your favorite fall treat.
This is not your average cupcake...it's got multiple layers of color just like a candy corn. Add a piece of the real thing on top for a serious sugar rush.
These cookies might not be candy corn flavored but they look just look exactly like the popular triangles (and taste even better, in our opinion).
This monster mix is easy to make and is sure to be a tasty hit at parties or watching Netflix with friends. If they love candy corn like you do they love this sweet and salty mix.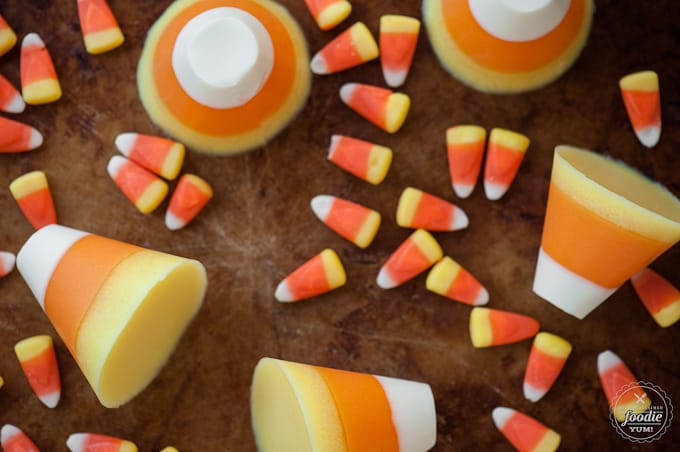 Jello shaped like a giant, jiggly candy corn? Enough said.
It's your favorite gooey treat with a spin. It doesn't get any better.
These boo-worthy bites are sweet *and* salty, aka the perfect combo.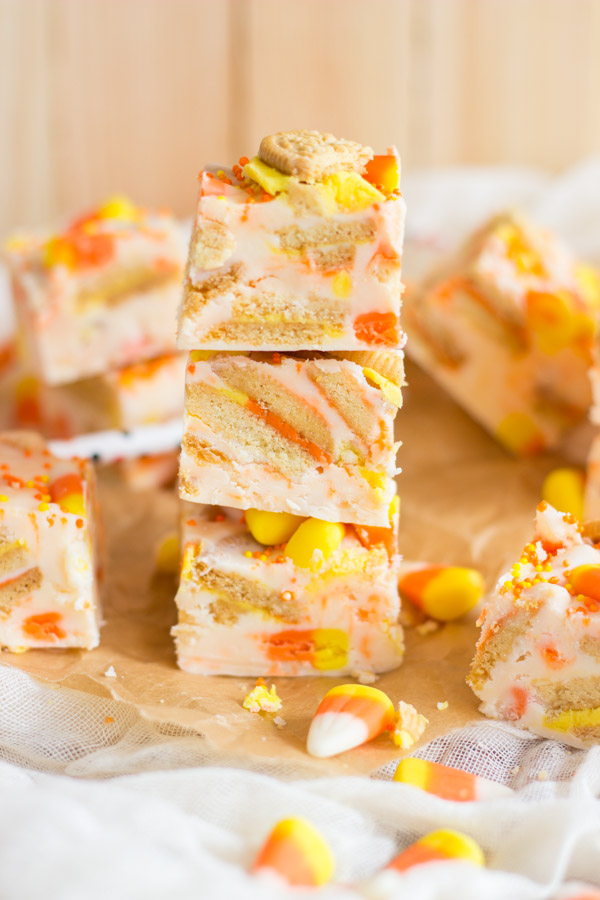 For the girl who loves fudge and candy corn (and can't decide between the two), you should definitely partake in this pairing.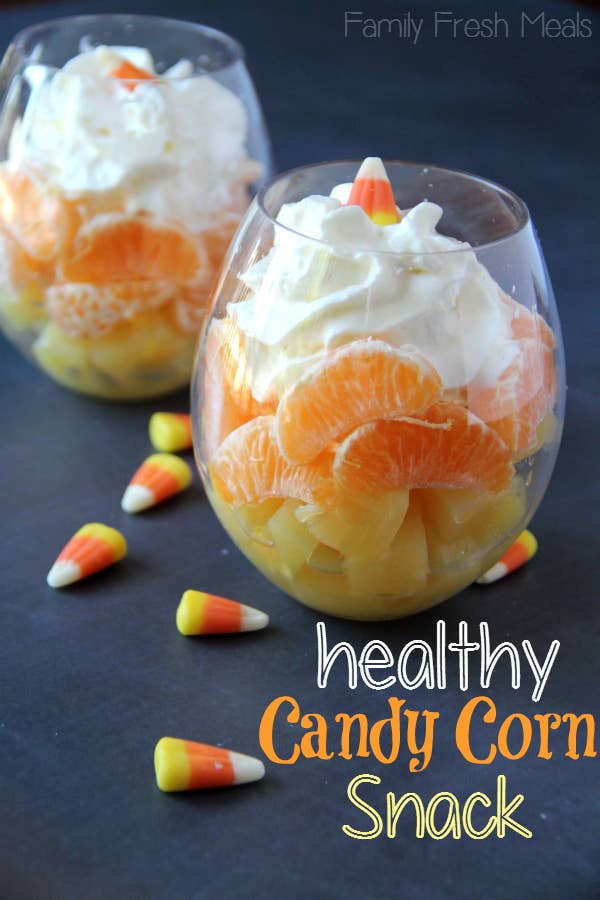 If you're still coming down from your sugar high but can't get enough of that candy corn essence, try this fruit parfait. It mirrors your fave candy but it's fruit so it's good for you, duh. P.S.: We won't tell if you add a little extra whipped cream on top.
You can sip on the sweet of the season, too.
Okay, it's not candy but it looks like candy...kind of. Anyway who doesn't love quesadillas? Pass the sour cream, please.
Candy corn milkshake
In case you're not a soda drinker you can also drink your candy corn in milk shake form. Mmm!
What's your fave candy corn recipe?
POSTED IN halloween, thanksgiving, MAKE IT CUTE, Recipes