STYLE
Fashion
All the amaze shoes to slip into for prom
Every girl with a prom or spring dance coming up wants fabulous footwear for her big day, but how do you find gorgeous shoes that are also comfortable enough? Below are the shoes that you can dance the night away in, blister and pain-free.
If you're looking for flats...
Kelly and Katie offer adorable sandals that are inexpensive, and they won't have you wobbling all night. Most of their shoes come in neutral and metallic colors, so your pair will match with even the brightest, patterned dress.
Jessica Simpson's stylish Zenka flats don't sacrifice fashion for comfort—the sophisticated straps, ankle cuffs and suede material are super elegant. With an easy back zipper and three different color options, you'll be eager to wear them again...and again and again.
If you're looking for a springtime pop of color that won't kill your feet...
Try Aerosoles. With a motto like Fashion that Feels Good, how could we not include them? Their Plush Dress Sandals come in a variety of bright tones and prints: Find them here and here.
Steve Madden's Irenee Sandal might be for you. With a block heel for balance and bold red, blue, pink, silver and metallic rose shades to choose from, these are perfect for a girl looking for a two inch boost.
If you're looking for high heels...
Nina could be the perfect fit! With an entire section of their website devoted to prom, and tons of sparkly choices, you're bound to find a pair that speaks to you. (Having trouble knowing where to start? Our personal favorite is the Forbet Heel.)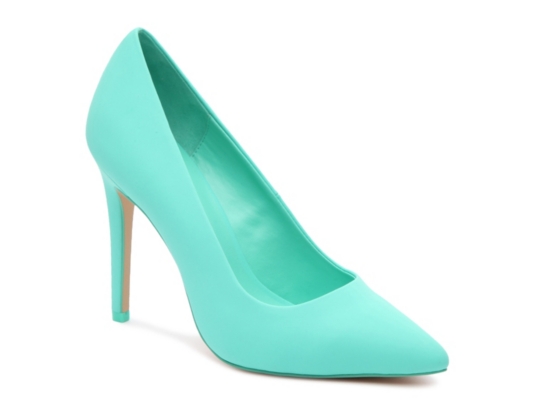 Try the Lill Pump from Mix No. 6. With 12 different colors and patterns to choose from, along with dependable 4-inch heels propping you up, you'll stand out and stand tall.
Have you found the perfect shoes for your prom or spring dance? Let us know in the comments!
Like this? You'll love these, too...
+ 10 things *every* girl needs in her closet
+ All the hilarious memes you'll only understand if you have a crush
+ The step-by-step guide to stop stressing out
POSTED IN School, spring parties, STYLE, Fashion, shoes, heels, sandals, flats, party, formal fash faves, spring